Lotus BellyDance Studio Presents
"TWILIGHT IN LEBANON"
NOVEMBER 18, 2023

GET READY TO PARTY……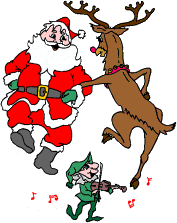 WHAT IS HAFLA?  FUN, PARTY, DANCE, CELEBRATE
Do you want to dance? Eat good food? Mingle?
WHERE:  CANADIAN LEGION 606 – 38 AVENUE NE
CALGARY, AB
TIME:  DOORS OPEN 7:00 PM
SHOW TIME:  8:00 PM
TICKETS:  AVAILABLE PRE-PAID only … PURCHASE at SON OF THE PHAROAH
or ARIELLAH "lotus bellydance studio" ticket sales or e:transfer to lotusbellydance@shaw.ca
must provide full name, address, and will give to person at the door
(no sales of tickets at the door – it is due to the fact , that I have limited seats and food available)
TICKETS $40 / person
TABLE SEATING with MIDDLE-EASTERN BITES
CASH BAR ONLY – drinks, alcohol & soft drinks
Reserve your seat "book" under Lotus Belly Dance Studio
Bring your friends, bring your husbands, kids, bring the gang from work – – – we're going have a party!!!
DRESS – FORMAL DINNER ATTIRE PLEASE.
DOOR PRIZES & RAFFLE